The Costco December 2020 Coupon Book is here, and we've got a list of all the savings and sales from the Costco ads in one place! The latest members-only deals for December are valid from November 23 – December 24  and many of the specials in the coupon book below are also good both in-warehouse and online now. In addition to the latest Costco Coupon Book ad pages listed for your convenience (below), you can always find the top Costco.com deals as voted by the Slickdeals community on this page (updated automatically 24/7).
While the Costco in-warehouse Hot Buys expired, there are still tons of savings still available in the latest December coupon book scanned below.
If not a member yet, join Costco now to take advantage of these great discounts and more, both in-store and online. Or, consider joining Sam's Club where low-cost annual or even 'free' membership deals are regularly offered.
Jump to the Costco Coupon Book December 2020
*****
As we previously mentioned, the Costco coupon book is now showcasing "everyday low price" items as "your cost" which is calculated by taking the featured December Coupon Book "instant savings" amount off the warehouse price to show the final sale price for the current month.
---
How to Find the Best Costco Savings
Regardless of what you're shopping for, setting up a Deal Alert is the best way to get notified or discover the best Costco deals along with other brands or items. If there is a new sale or item being sold in the price range you select, you'll receive an automatic email directly to your inbox about the newly posted deal which has been vetted and approved by our community of users.
Skip to See the Entire Costco Coupon Book December 2020
*****
Download the Slickdeals app, to get notifications sent directly to your phone on the best sales posted by our community of over 14 million users.
New to Slickdeals? Learn how to set a Deal Alert with our helpful video (below) to be notified when our community posts an amazing deal to help you save:
---
Ways to Save Even More Money at Costco
Costco is known for great deals on bulk items, but it can be challenging to immediately save money when buying in large quantities. We've uncovered a few unexpected secrets to saving money at Costco during your next shopping trip. Get more tips like these in our Costco Shopping Guide.
Costco Anywhere Visa® Card by Citi
If you belong to Costco, the Costco Anywhere Visa is a must. It pays you 4% back on gas purchases worldwide up to $7,000 in annual purchases, 3% back on restaurant and eligible travel purchases, 2% back at Costco and Costco.com and 1% everywhere else. The Costco Anywhere Visa has no annual fee, but you have to be a Costco member to sign up.
Skip to See the Entire Costco Coupon Book December 2020
*****
Costco's Executive and Gold Star Memberships
Don't forget that if you're a loyal Costco customer who spends at least $230 per month over the course of a year, it would benefit you to sign up for Costco's Executive Membership — the year-end reward certificate (2% back on purchases) basically pays for your membership fee. If you're a less frequent Costco shopper you can opt for the Gold Star Membership instead. It's only $60 a year and you can use it at any Costco Wholesale club in the world. The membership is also fully refundable if you're not satisfied with it, so there's not much to lose.
Several times throughout the year we also see new membership deals from Costco where you can get a one-year Gold Star Membership plus a $20 Costco cash card and an online coupon for $25 off $250 or more at Costco.com. That's a great deal!
The Costco App
Plus, Costco has introduced a digital card membership through the Costco app to make your life even easier. It looks like it works on basically everything except gas stations, so now all you need to do is flash the app when you walk into Costco and you're good to go. Check out this link to learn more about the Costco digital membership card.
See the Best Costco Deals of the Week
Meal Deals at the Costco Food Court
And let's not forget the steal that is the Costco food court. You can get a big meal for only a few bucks. The Costco hot dog and soda combo for $1.50 (price is unchanged since 1985) is hard to beat, and the pizza is a perfect snack as you exit the store after having spent way too much money and time in there.
For other Costco coupons, promo codes, deals and offers, check out the Costco coupons page on Slickdeals, or visit the Warehouse Savings section on Costco's website for all active member-only savings (Note: the next round of savings should drop again close to December 18, 2020).
Ready to save right now? Here's the latest Frontpage deal from Slickdeals:
Search URL: https://www.thesmartshopper.net/go.php?id=cBb0uqvPuCOljBnMnewsearch.php?firstonly=1&pp=20&sort=newest&rating=frontpage&forumid%5B%5D=9&hideexpired=1&r=1
Other Deals for Costco Shoppers
We took a look at some of the most popular Costco purchases from Slickdealers, and rounded up some of our favorite similar discounts and offers from competitors:
h/t to our Slickdeals community for alerting us so quickly to the latest Costco Coupon Book.
Costco December 2020 Coupon Book Specials and Prices Valid November 23 – December 24: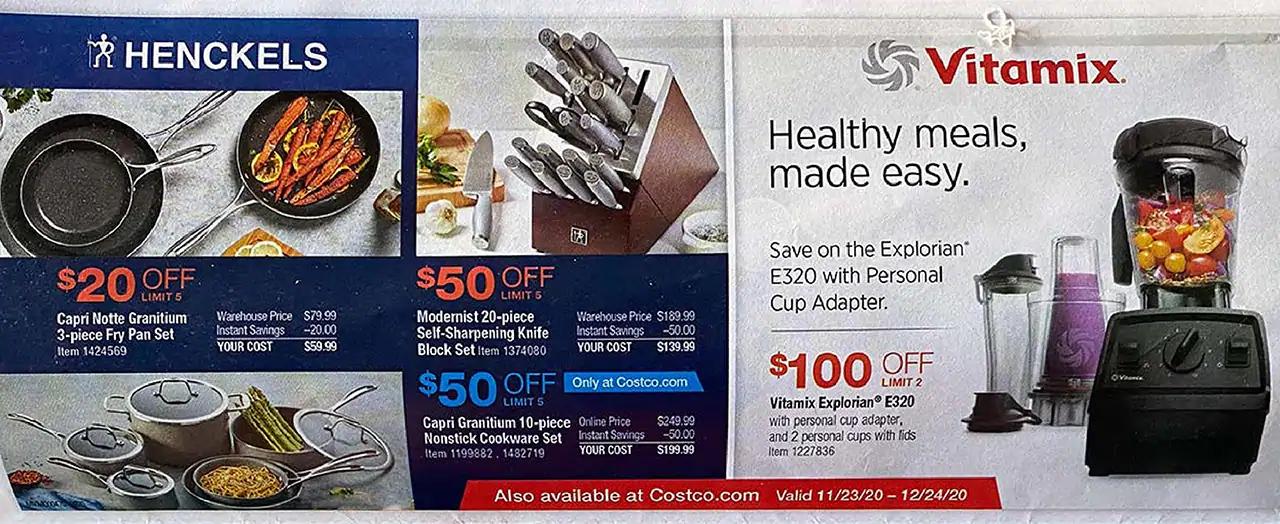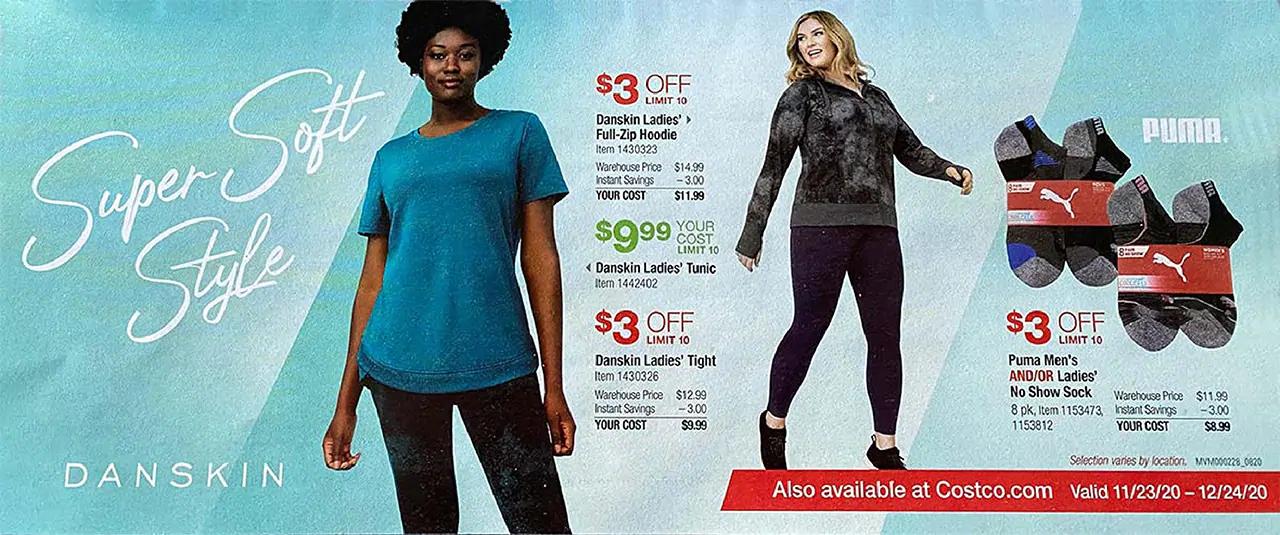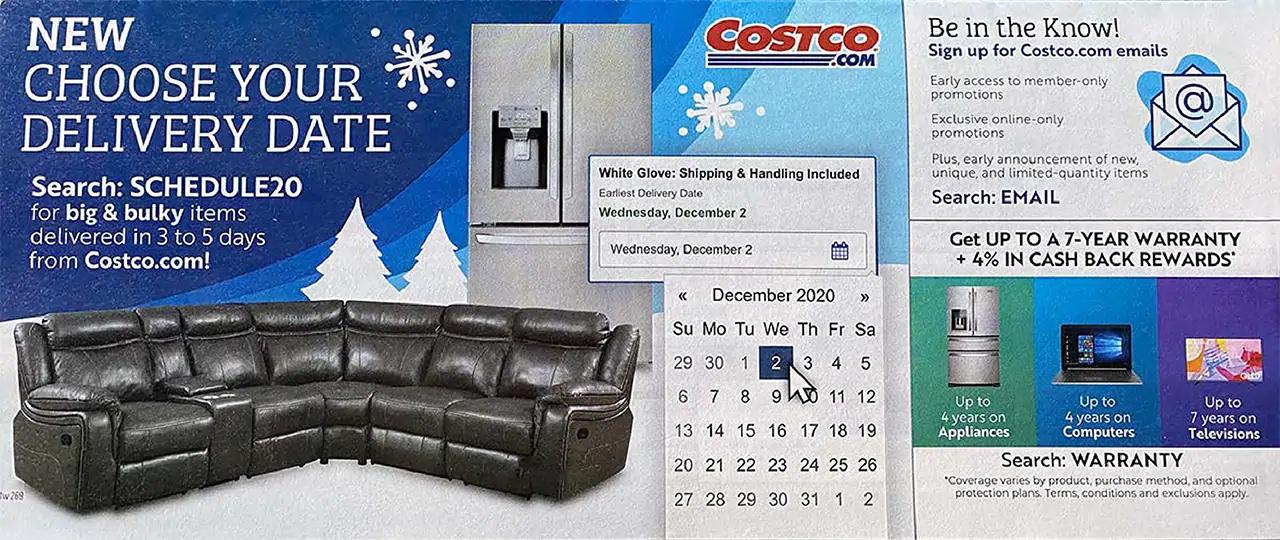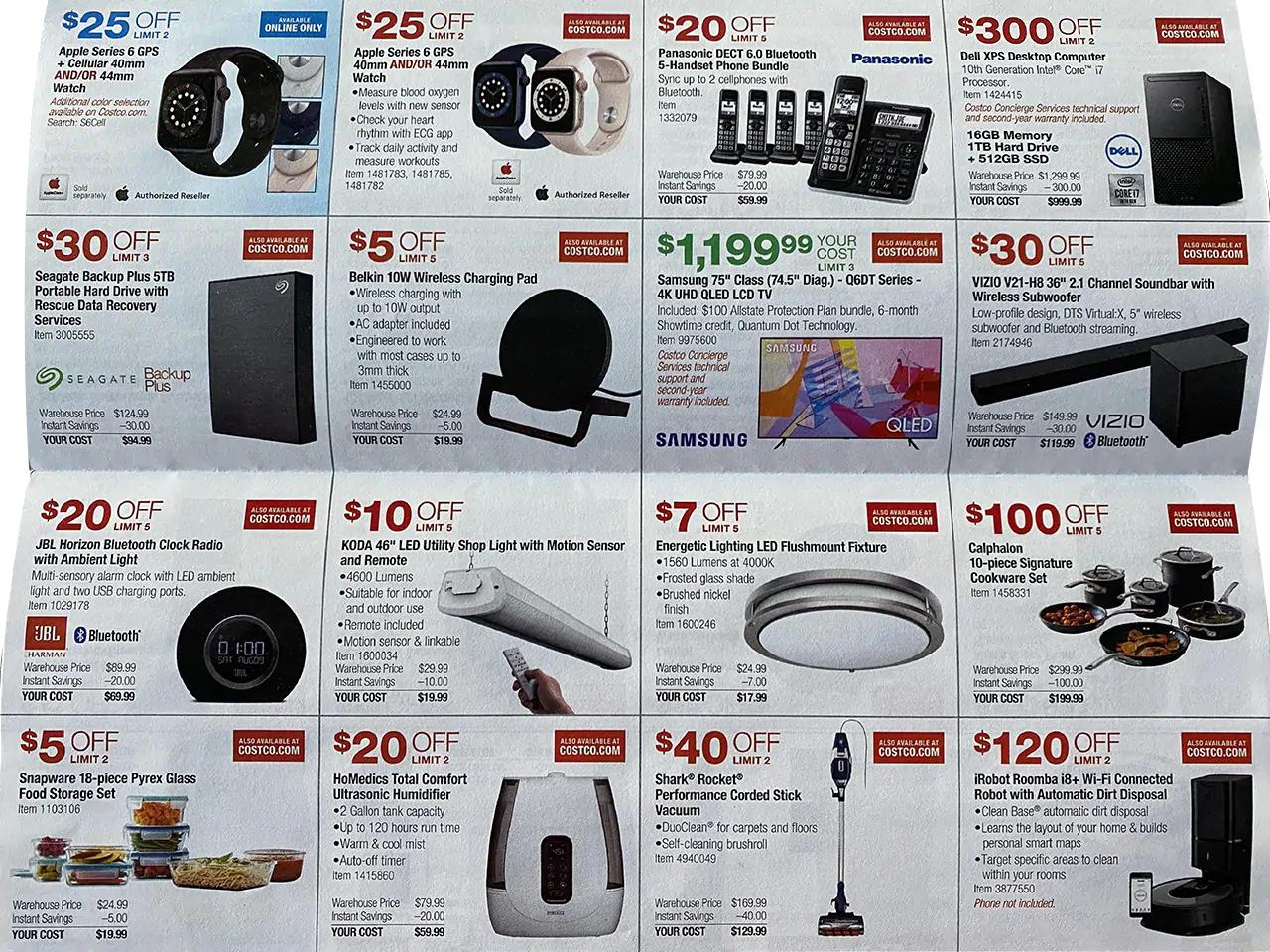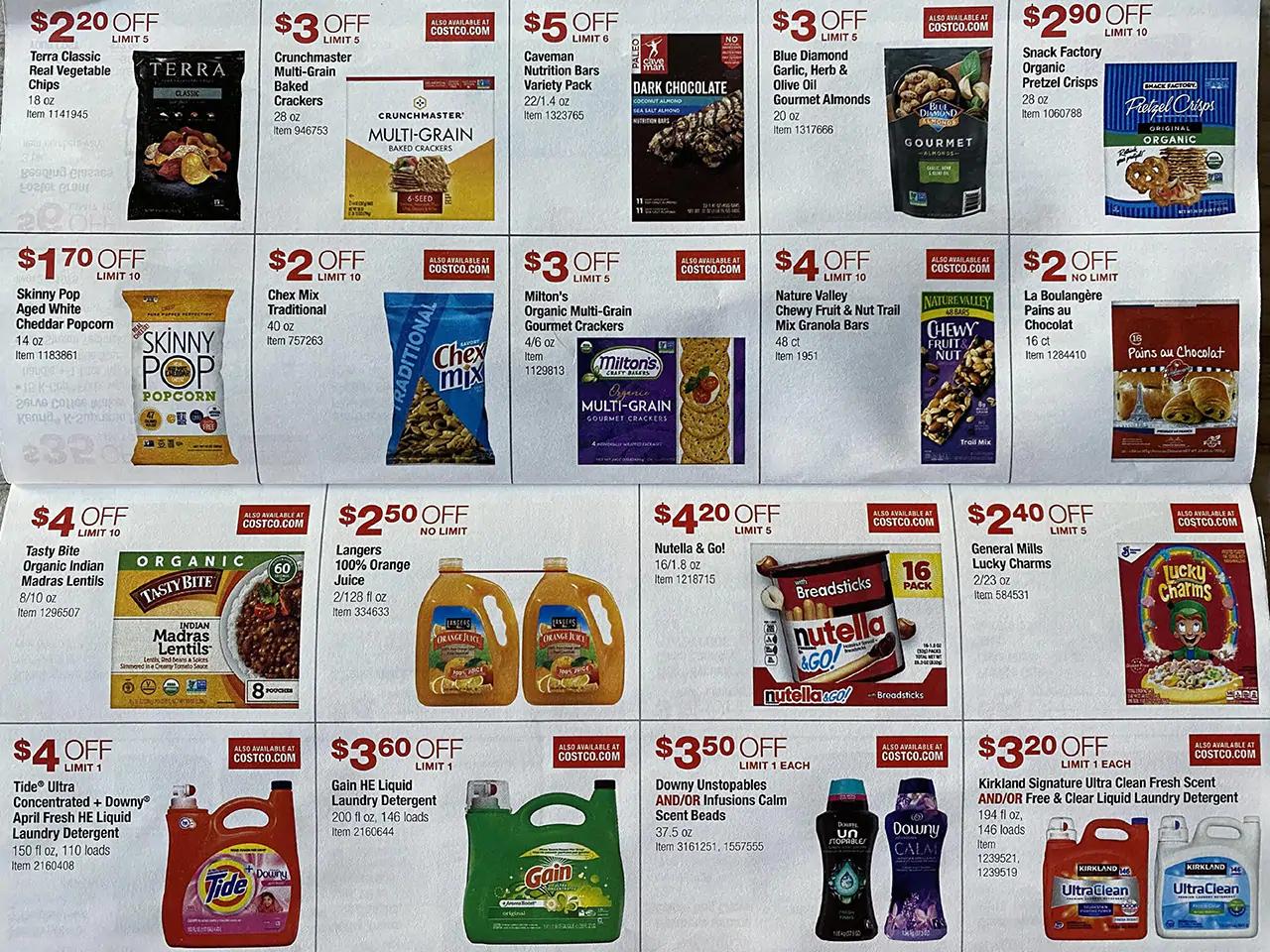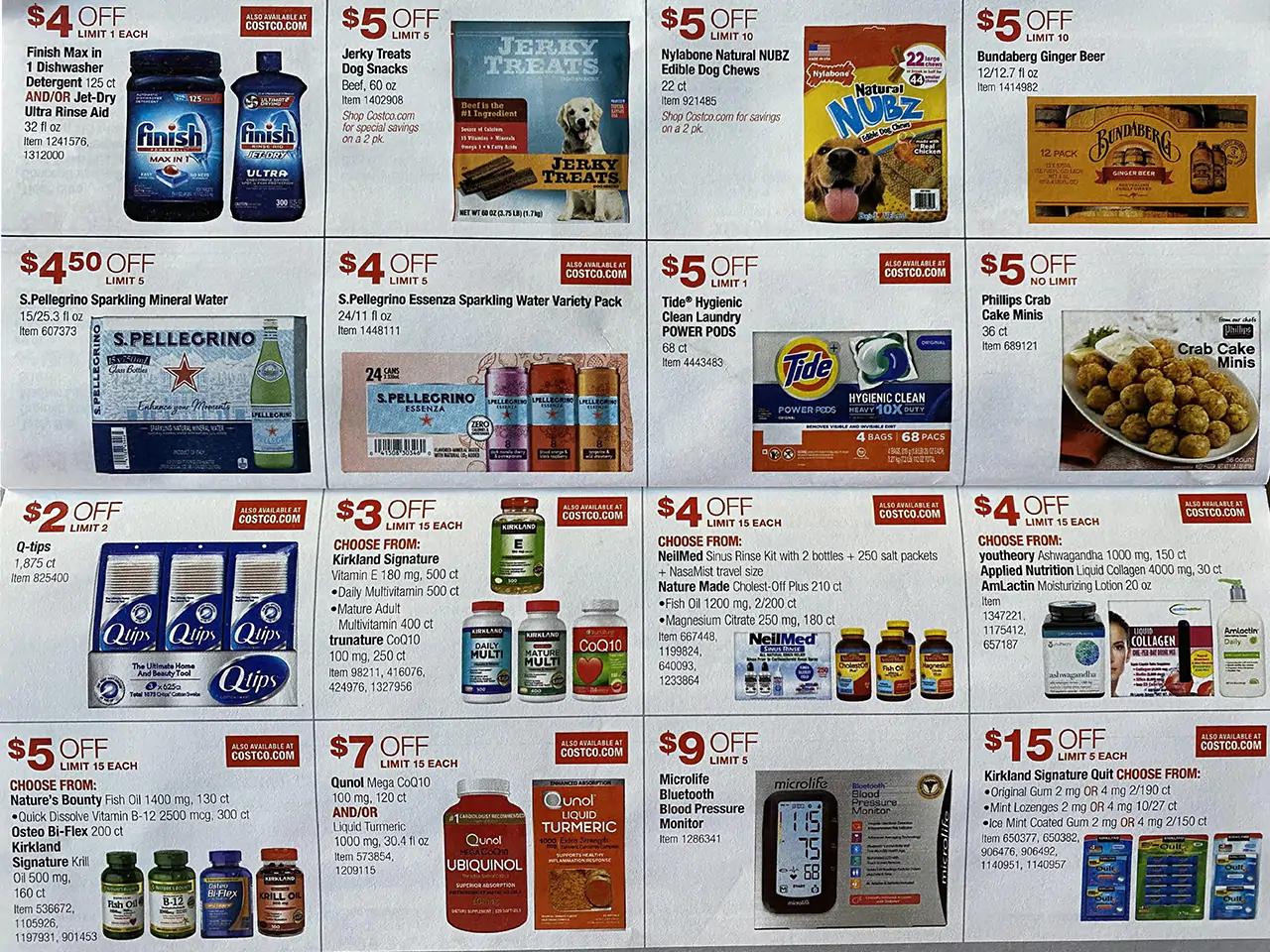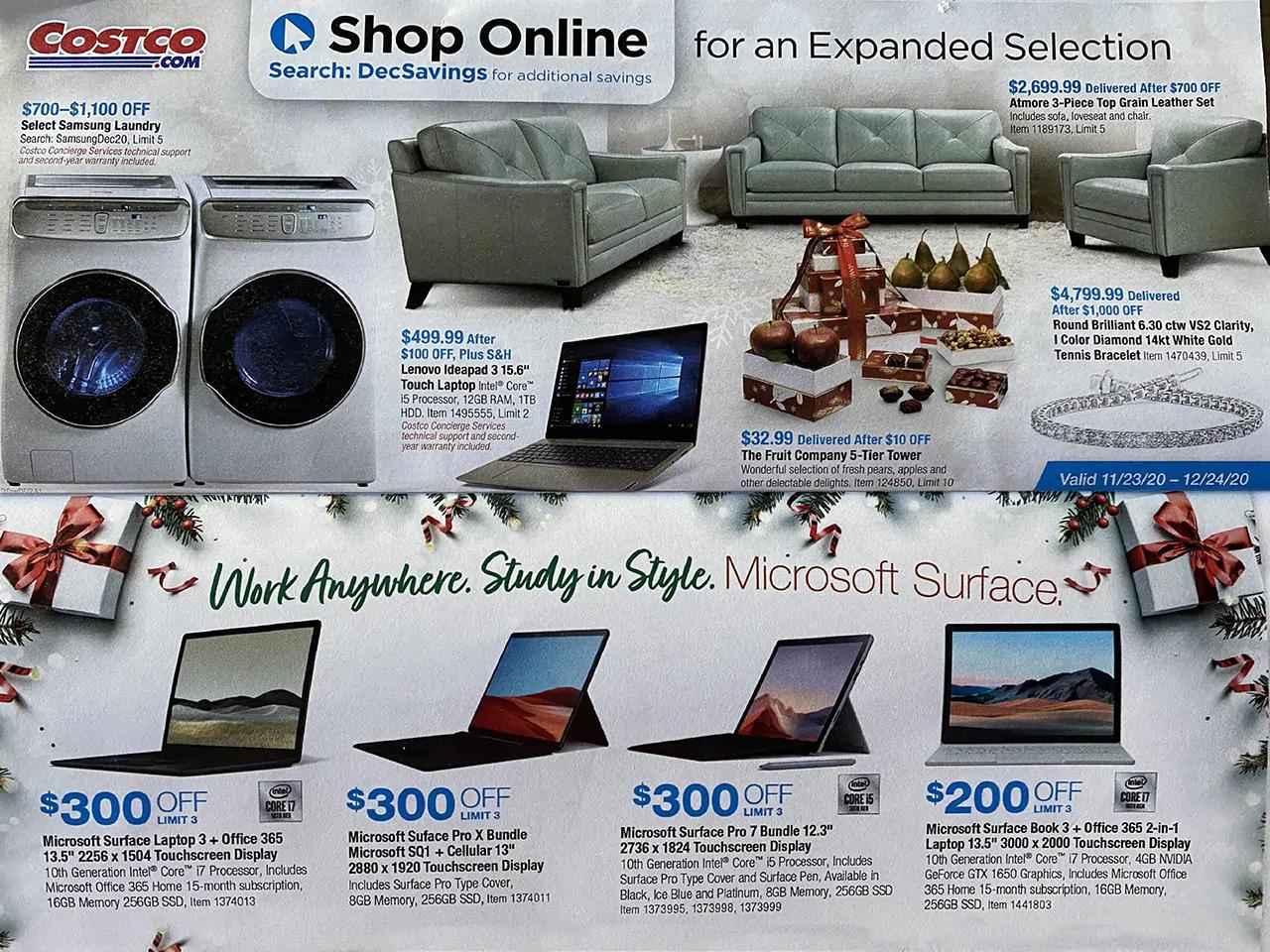 UPDATE 4/7/2020: Before you head to your local Costco store to shop, be sure to read the recent Costco changes to store policies and hours in response to Coronavirus, along with any upcoming store closing dates.
UPDATE 3/11/2020: With more and more people entering quarantine as a result of COVID-19, this may be the one singular time you want to avoid Costco crowds and may need a reliable grocery delivery option. A great choice is Amazon Fresh, the free grocery delivery service for Amazon Prime Members that also delivers from your local Whole Foods (in select states) to your doorstep for free. We took a month-long look at Amazon Fresh to see how it stacks up. Read our review to help decide if this food delivery service is a good option for you and your family right now.
---