We were suitably impressed with the XPS 13 when it was released earlier this year with a slew of improvements over its predecessors. Now, Dell has introduced a new revision, bringing even more powerful processors to its flagship ultrabook.
CPU maker Intel unleashed its 11th Generation processors in September, bringing improved performance, power efficiency and sleep functionality to laptops thanks to its new Intel Evo technology. These cutting-edge processors now sit at the heart of the newly revised XPS 13, offering even better performance in the same super compact frame as the early 2020 model.
You can read all about how much we loved the gorgeous 16:10 ratio screen, tactile keyboard and sexy carbon-effect chassis in our first XPS 13 review. Then continue below for a closer look at how the introduction of 11th Gen. Intel CPUs has improved this new version.
New Dell XPS 13 Technical Specifications (as tested)
11th Gen Intel Core i7-1165G7 (Up to 4.7GHz)
Intel Iris Xe graphics
512GB NVMe SSD
16GB RAM
13.4-inch 4K (3840×2400 resolution) touch display
Killer Wi-Fi 6, Bluetooth 5.1
2x Thunderbolt 4 (USB-C) ports
microSD port
52 Whr battery
Small Frame, Heavy Lifter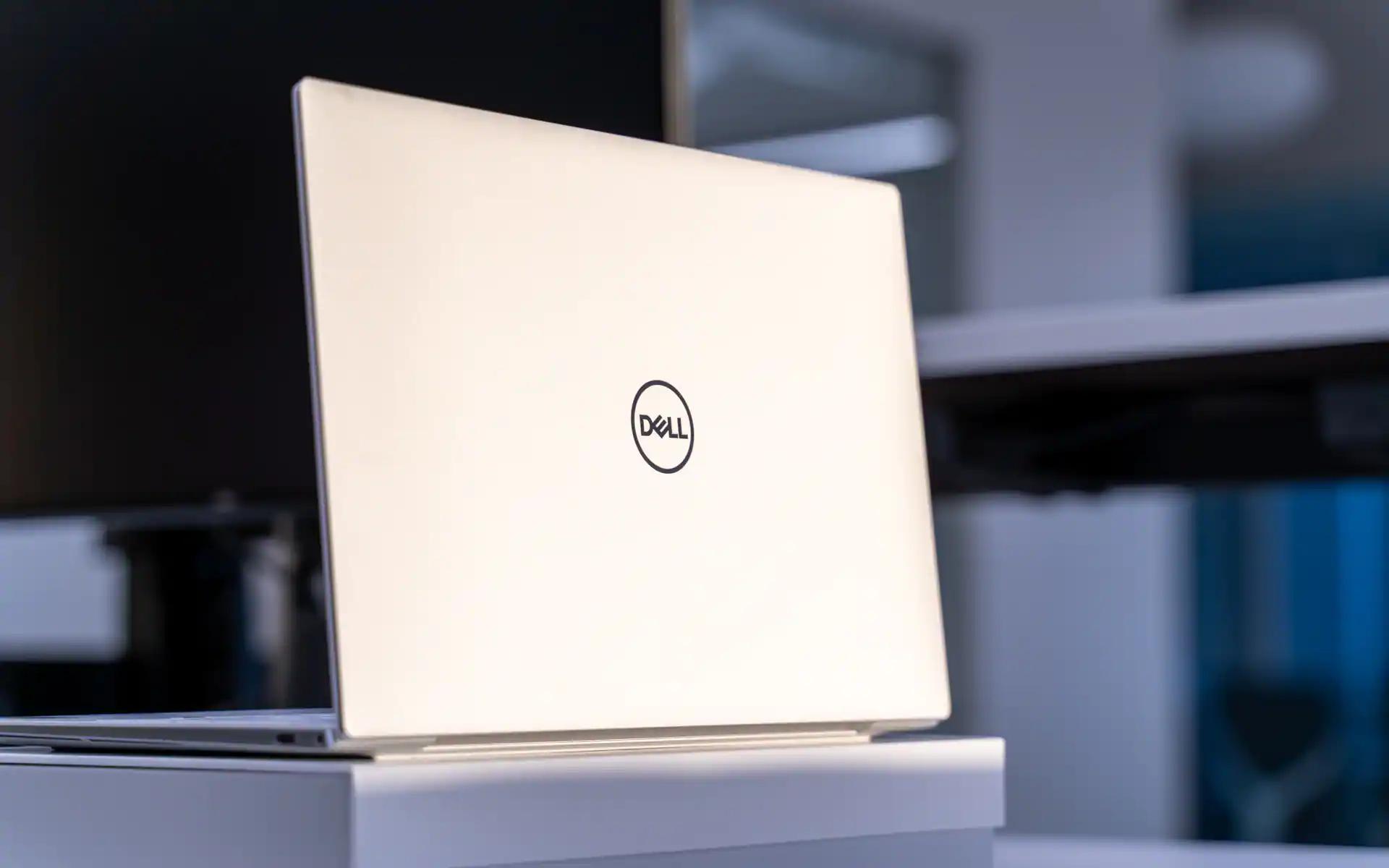 On the outside, nothing has changed about Dell's already beautiful little ultrabook in the seven months since the previous version was released. It wasn't broken; they didn't fix it. So the clear focus of this new revision falls on the integration of Intel's flashy new 11th Gen. CPUs and the smart features that they bring.
More processing power is an obvious benefit. Clock speeds now boost up to 4.7GHz on the premium Intel Core i7 model, which we had for review. This is up from the 3.9GHz of the previous model.
The XPS 13 was already a zippy little computer, and you wouldn't likely notice a difference during casual use, but for bigger, more demanding tasks like rendering out a large video file or compiling a huge chunk of code, that 20% boost in clock speed will certainly show.
Introducing Intel Evo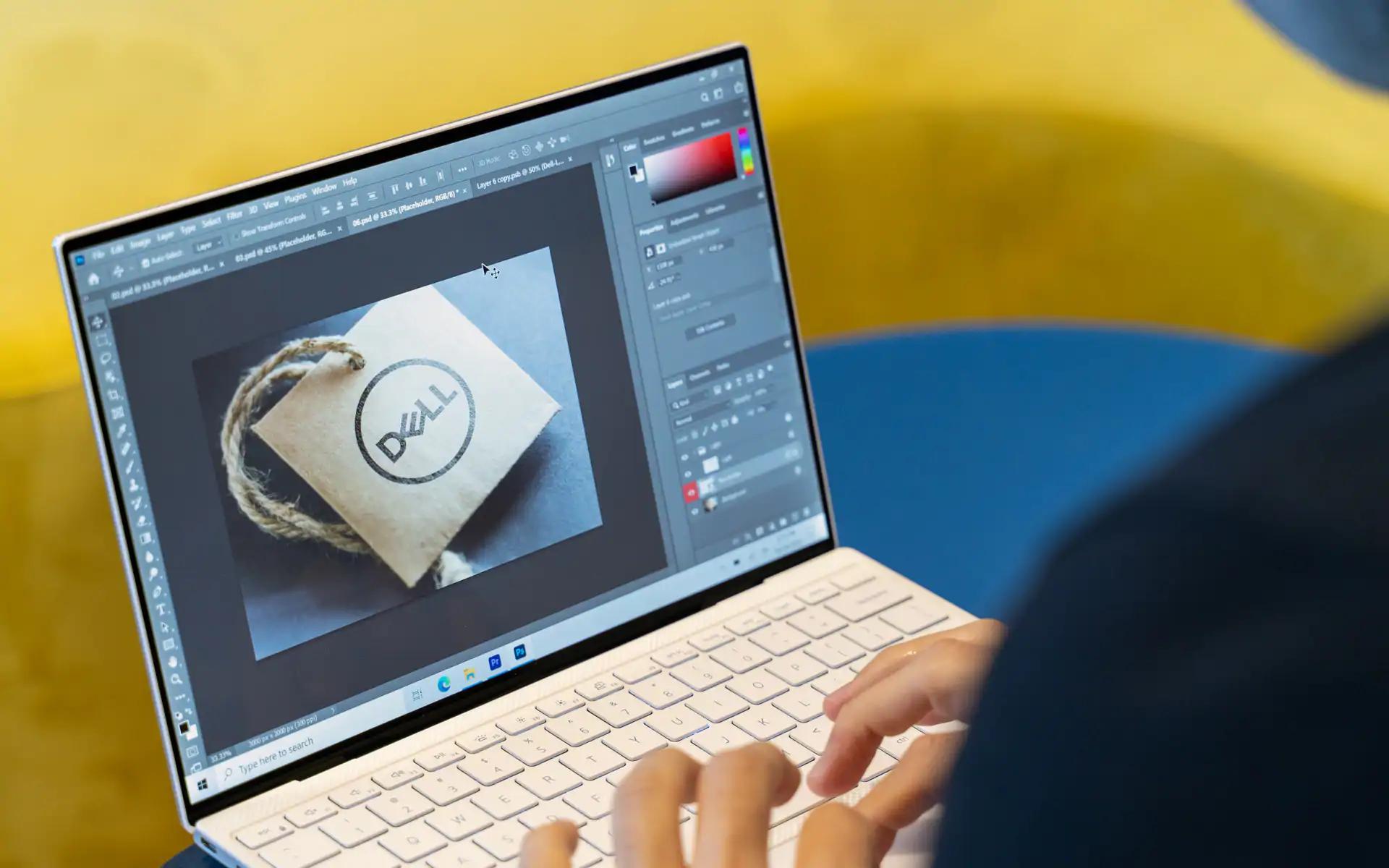 These new CPUs bring more to the table than a rudimentary bump in raw computing power. The CPU manufacturer is shouting from the rooftops about its new Intel Evo technology and the improvements it brings to responsiveness, usability and battery life.
To begin with, Evo promises a near instant wake-up response — and the new XPS 13 delivers. Windows springs into action before I can even fully unfold the laptop. The only time this takes longer is when the laptop slips into a deeper hibernation (after several hours of sleep), at which point it only takes a handful of seconds to load back in the operating system.
Intel Evo also means better battery performance. Dell touts more than nine hours of "real world" usage on the HD models, and seven hours on the 4K versions. I was able to tip over the seven hour mark with a combination of word processing and YouTube before being concerned about battery life. And even then, a quick 30 minute charge gets you more than four hours of usage.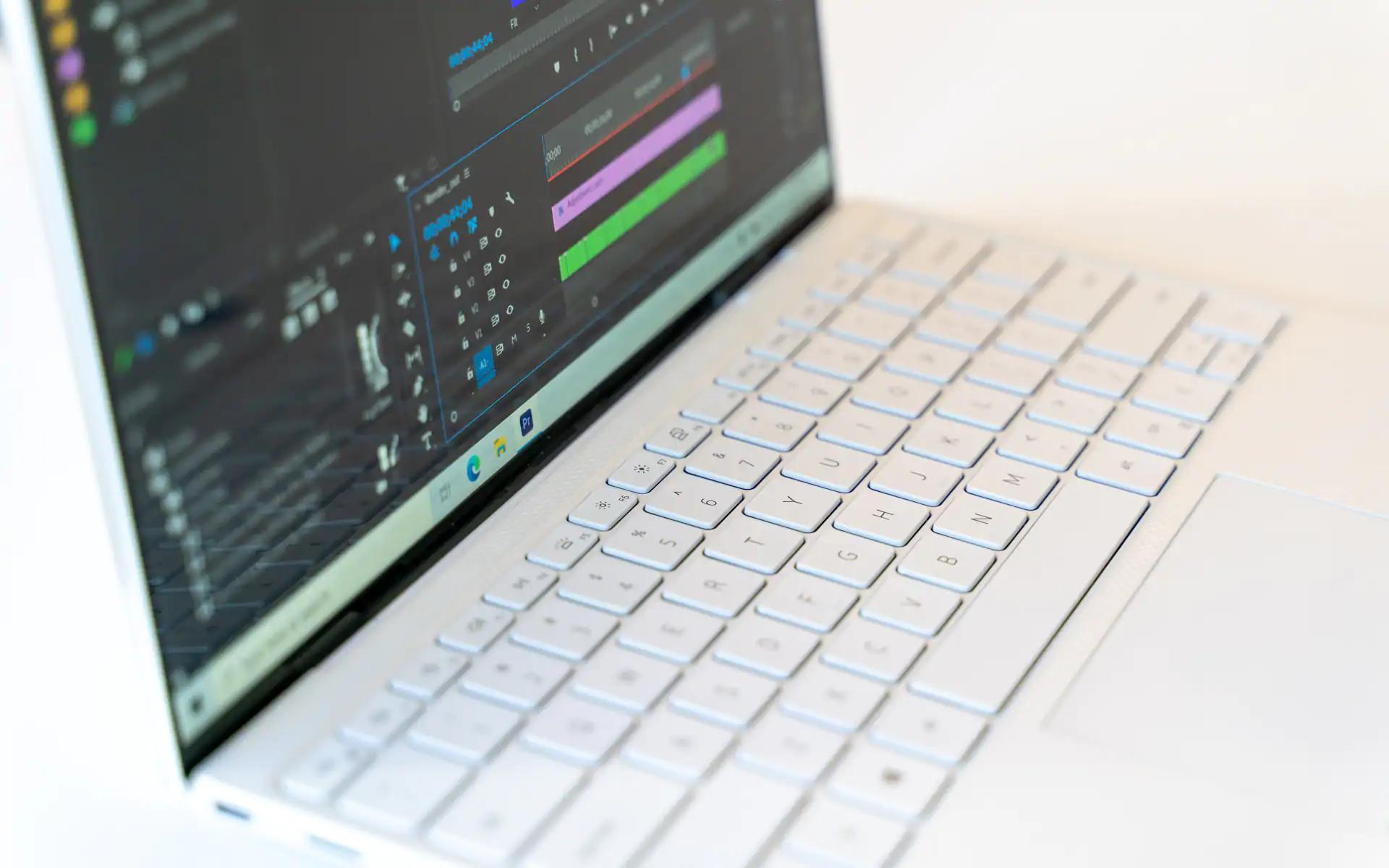 The new Evo chips also boast better graphics with Intel Iris Xe. This will benefit visual creatives, with noticeably smoother performance when shifting ultra-high resolution images around in Photoshop, working with 4K video in Adobe Premiere, or doing light 3D work.
Even some casual gaming is possible on this little XPS 13, which is not something you'd usually expect. I merrily fumbled my way through several rounds of Fall Guys at a silky smooth 60 frames per second, with the mayhem of 60 players not causing any issues at all. Among Us was a cinch, and Fortnite worked well, albeit with some modest graphics settings.
On top of that impressive performance, it even remains relatively cool and quiet while doing all of this. Dell's dual fan heat pipe cooling solution keeps temps in check without making a racket.
Modern Software and Connectivity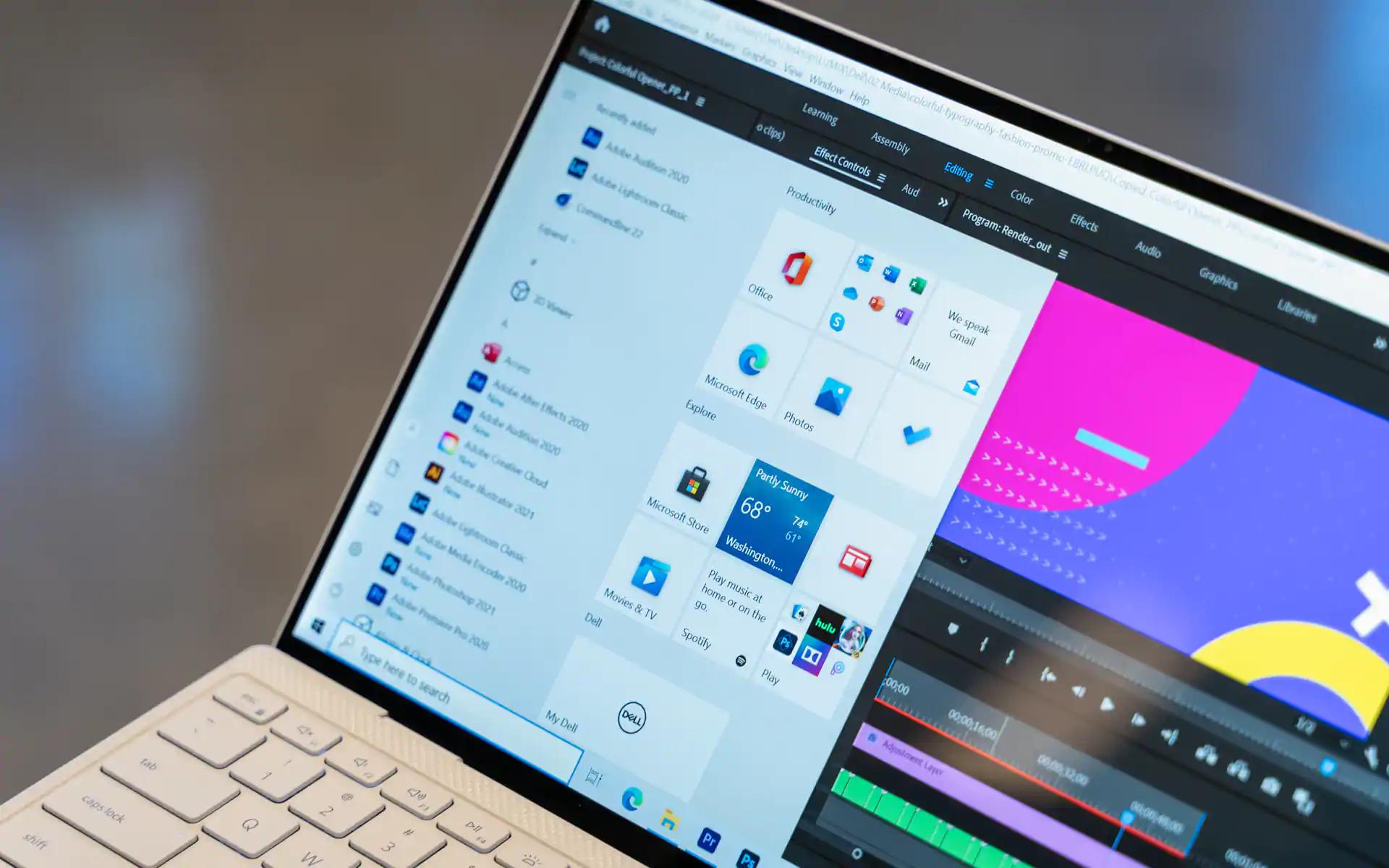 The XPS 13 lives in an increasingly competitive market for premium ultrabooks (even Razer is joining the fray soon), but it aims to stand out with support for cutting-edge features enabled by Dell tech.
This laptop has full support for Dell's Multi-Stream Transport (MTS) protocol, which is a neat technology that allows you to string multiple Dell USB-C monitors together in a daisy chain, giving users the ability to connect two additional screens with a single USB-C port.
It also comes with the full array of Dell software, including Dell CinemaColor, which serves up screen calibration presets to enhance movies, sports or night time viewing; Dell PowerManager, which helps with battery efficiency; and Dell Mobile Connect, which pairs with iOS and Android phones to allow for calls, texts and screen mirroring to be done within Windows 10.
Should You Buy the New XPS 13?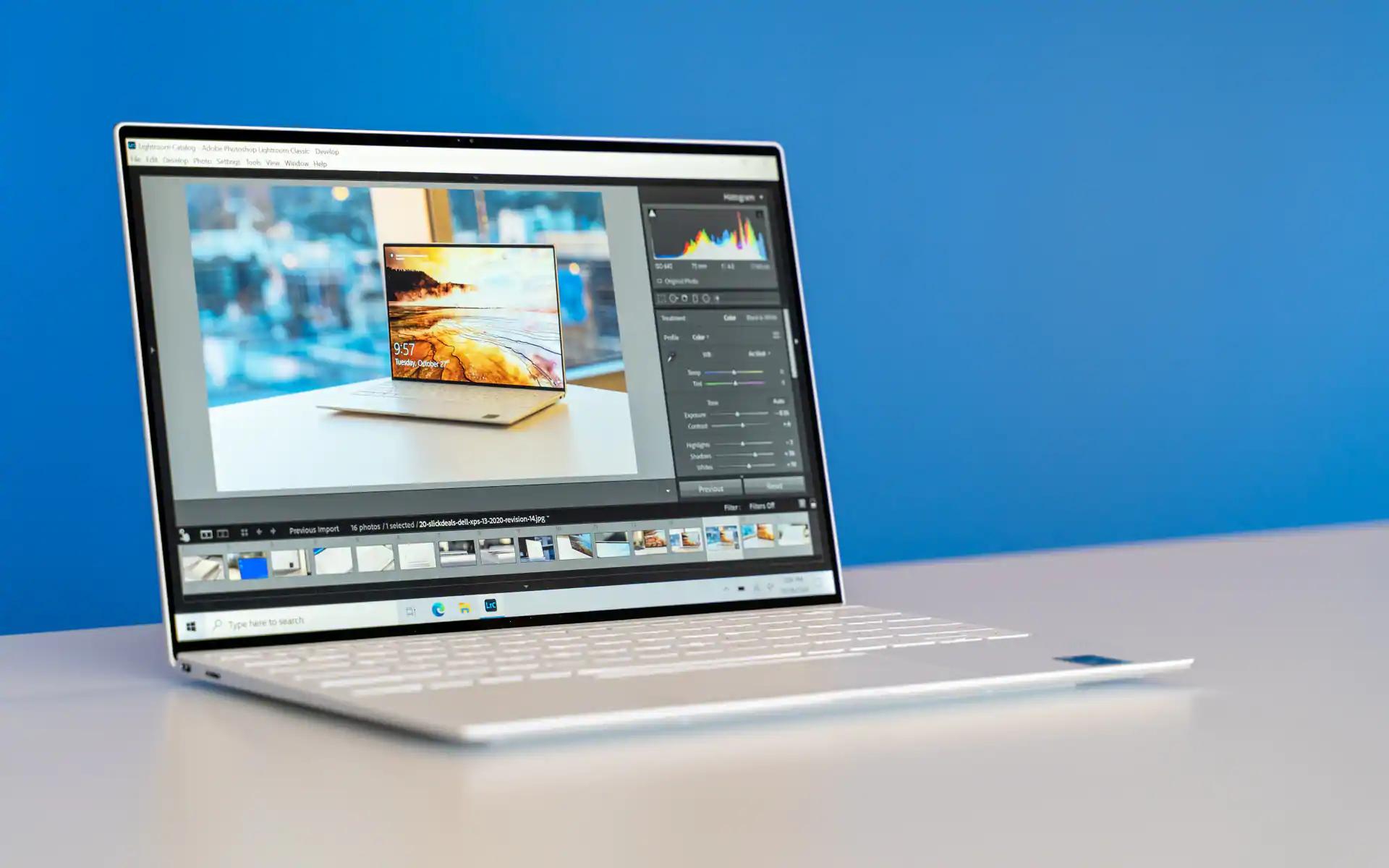 Dell kicked off the year with a fantastic ultrabook in the XPS 13, and now it's even better with this late-2020 revision. The introduction of 11th Gen. Intel processors brings not only a boost to raw performance, but also an all-round improvement to usability and convenience thanks to its instant wake-up, super fast charging and longer real-world battery life.
This means the miniature XPS is now even better equipped to handle the heavier tasks that you might otherwise turn to a larger machine for, while maintaining the same level of portability.
Starting price is also lower than the previous model, with the entry level option coming in at $999.99. Our premium review unit tips the balance up to $1,899.99, but is worth every penny if super-performance in an ultra-slim laptop is what you're after.
---
Check our Dell Coupons page to stay up to date on all the latest Dell sales and discounts. You can also set a custom Deal Alert to be notified as soon as new offers are posted.
Up Next:
---